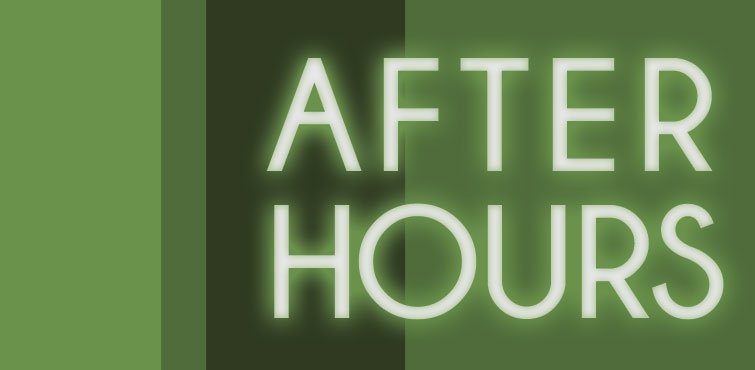 With Open House coming tomorrow and Sunday, the Hurricanes are excited to announce our 2015 Program.
Tonight, join the Hurricanes as we hit a few of the City's hippest "After Hours" clubs, on a Saturday night to remember!
Hearing Brian Setzer's dramatic ballad, "Since I Don't Have You", coming from a place just down the street, we set the adventure in motion. Our evening blasts to life in a high-octane jazz club where "Nutville", one of our favorite big band productions, begins. Killer horn riffs and relentless energy deliver the wild ride of this Buddy Rich classic.
We need a breath of air and escape outside, only to catch the plaintive sounds of "Harlem Nocturne" echoing from a smoky club down the block. Thinking we might catch a break, we're in for a big surprise when the band suddenly lights up the joint with "Jump, Jive and Wail", Louis Prima's dynamite up-tempo hit. Jammed with driving drums, pulsing rhythm, and dynamic horn moments, this iconic swing tune leaves us exhausted.
But just as we're ready to leave, the haunting, dramatic "Since I Don't Have You" begins to weave its spell again. The bold, textured, familiar melody welcomes the dawn, capping off a night of entertainment and emotion, cruising the jazz scene "After Hours".