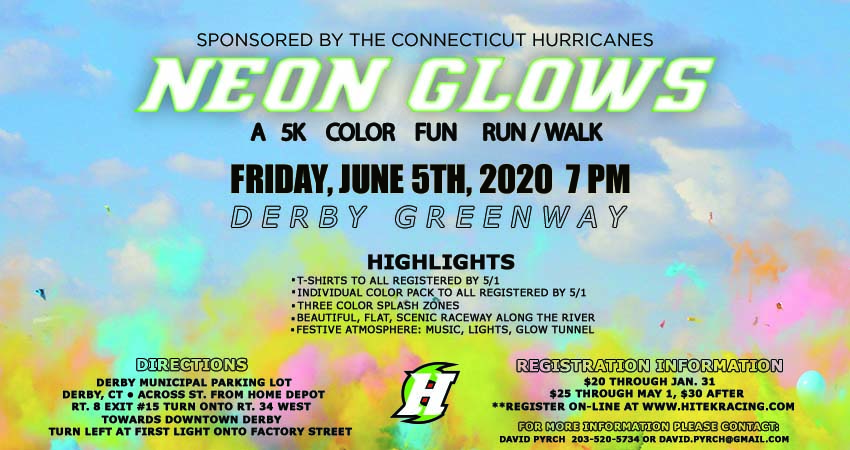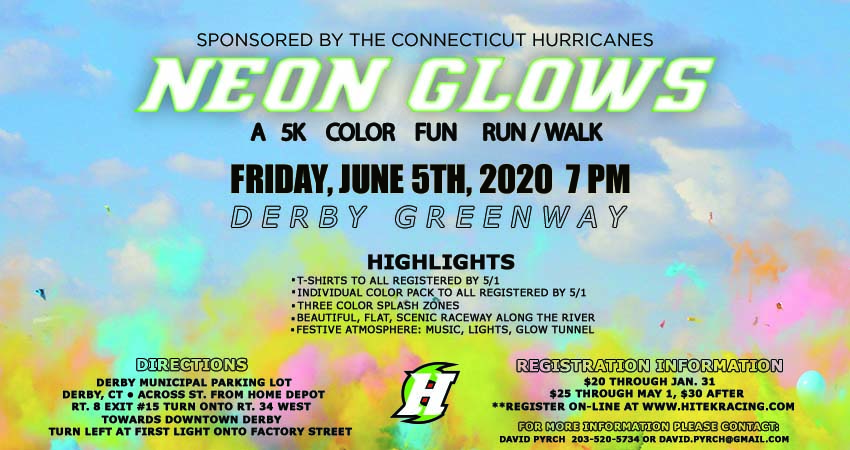 The Hurricanes and proud to announce our third annual Neon Glows 5K Color Fun Run/Walk!
This event will take place on Friday, June 5th, 2020 at 7 pm in Derby, CT. Come take part in a beautiful journey along the river while enjoying the fantastic atmosphere of music, lights, fun, and COLOR!
For more information and to sign up, please visit: http://hitekracing.com/neonglows/
We hope to see you there!