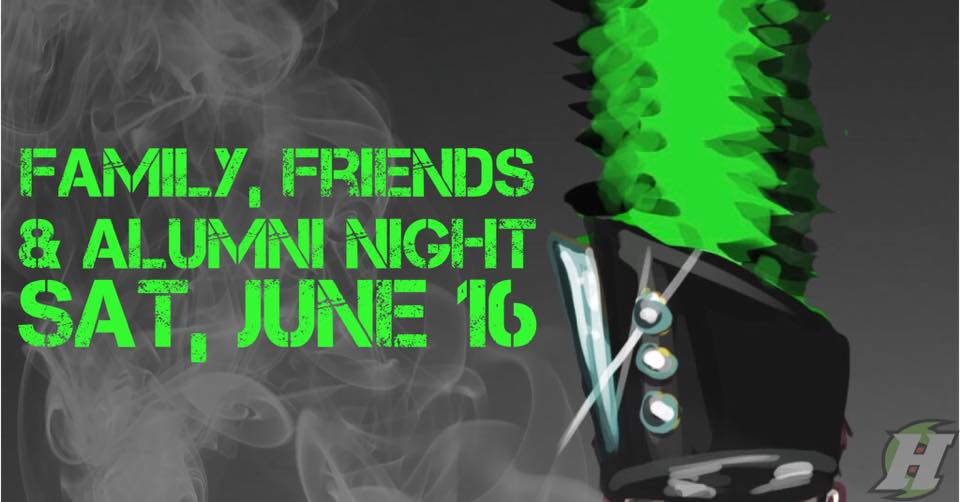 Join us Saturday for Family, Friends, And Alumni Night!
On Saturday, June 16, the Hurricanes are excited to host our Family, Friends, & Alumni Night at Seymour High School (2 Botsford Rd, Seymour, CT). We invite everyone to arrive around 5:30pm to get a seat, grab a hot dog, and get ready for our performance. Admission to this event is free, and we invite everyone to support the corps by participating in our Cash Raffle Fundraiser and/or by donating at the Alumni Tent.
At 6:00pm, we will perform our 2018 program, "Clash Atop Olympus," in our brand new uniforms from Stanbury!
The CT Alumni will be joining us afterwards for a special performance…
Following the festivities, the Corps members will participate in History Night, where they will learn about our storied past and traditions of the Hurricanes. This will culminate with us all joining together to sing the Corps Song for the first time this season. We encourage all Alumni to join us.
We look forward to seeing you all on Saturday!
WALK PROUD AND THINK OF THUNDER