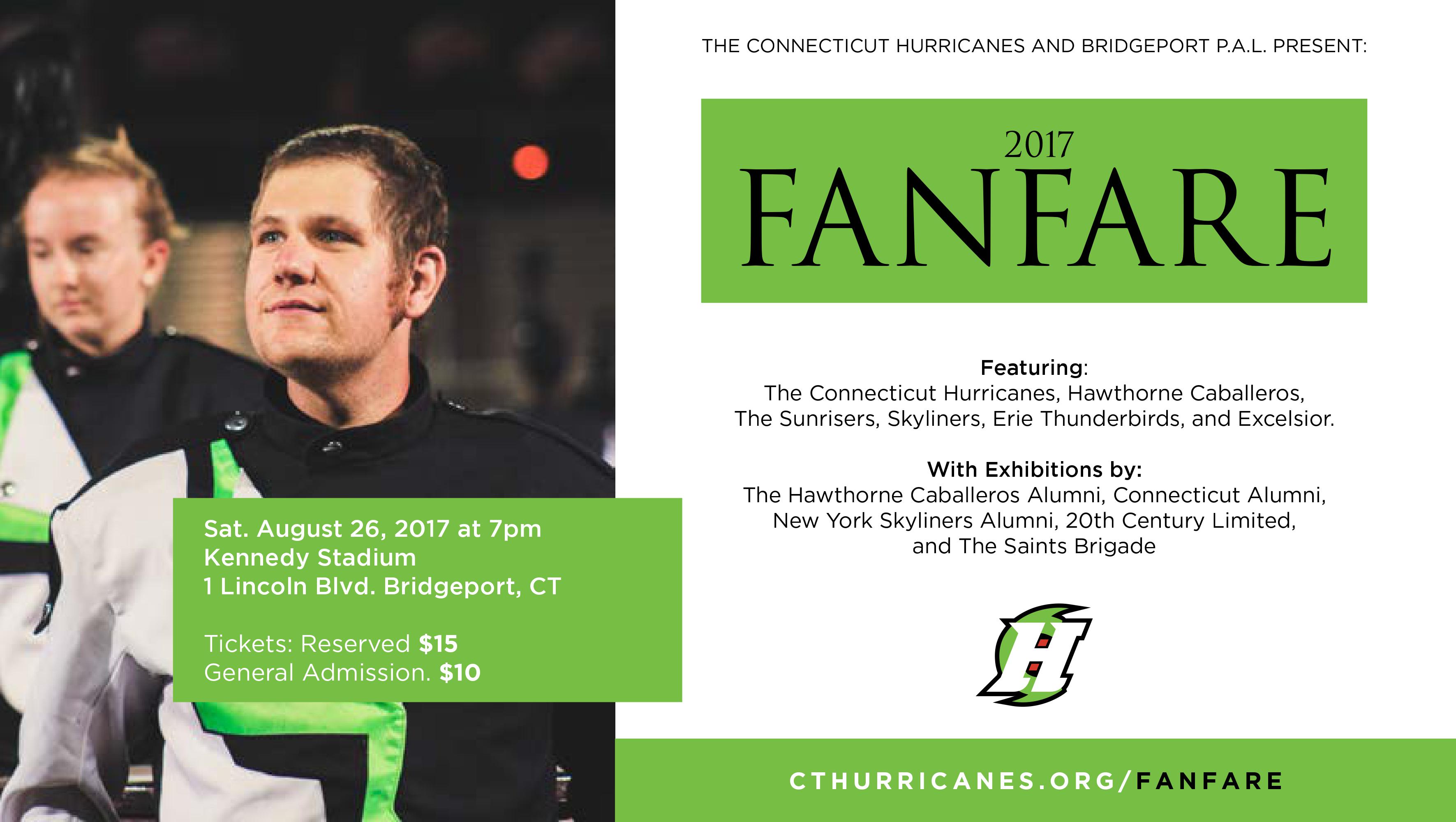 2017 Fanfare – Saturday, August 26
Come join us on August 26, 2017 at Kennedy Stadium for the 2017 Fanfare DCA Competition!  This is Connecticut's ONLY DCA Competition for the 2017 season.  The show kicks off at 7:00PM!
The following corps will be in competition:
Erie Thunderbirds
Excelsior
Skyliners
Sunrisers
Hawthorne Caballeros
Hurricanes
Also appearing in exhibition will be The Saints Brigade, Connecticut Alumni, the Skyliners Alumni, 20th Century Limited, and the Hawthorne Caballeros Alumni.
We hope you'll join us to catch some great performances, only one week before the DCA World Championships!  Online ordering is available by clicking the link below!
Please contact Bob Bradley with any questions.