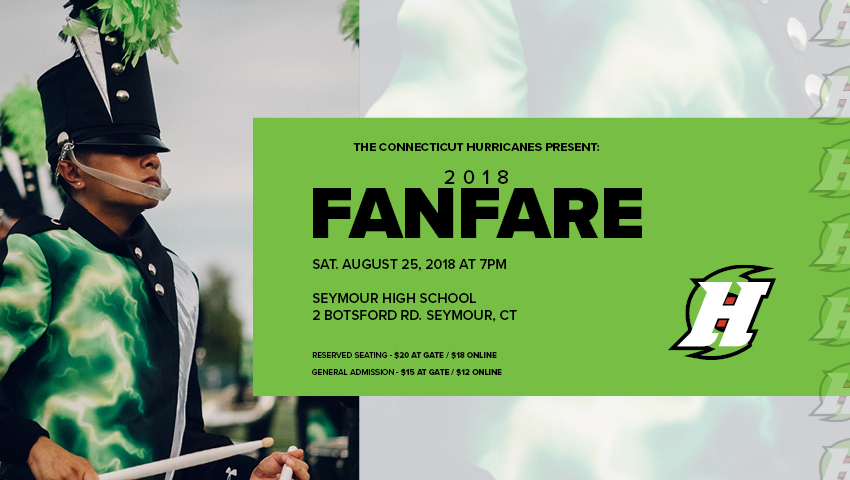 Our 2018 Fanfare DCA Competition will take place on Saturday, August 25 at Seymour High School!  Gates open at 5:30PM and the show kicks off at 7:00PM.
We hope you'll join us to catch some great performances, only one week before the DCA World Championships!  We'll be running a fundraiser on the day of the show with Big Brothers Big Sisters of SW CT.  See the flyer below!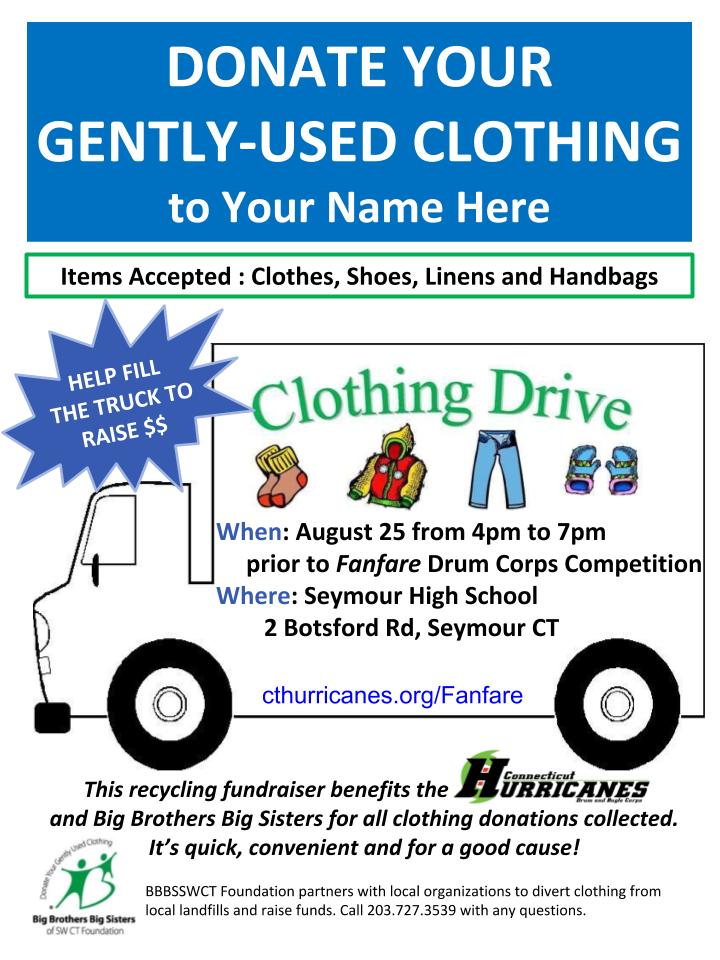 RESERVED TICKETS ARE SOLD OUT!  General Admission tickets will be available at the gate for $15!
No coolers will be allowed in the stadium area.
If you would like to contribute to the Ad Book, use this form!
If you would like to post a copy of the Fanfare flyer, click here!
Please contact Bob Bradley (rbradley@yorklab.com) with any questions.