BRASS
Brass Caption Head
Tim Doran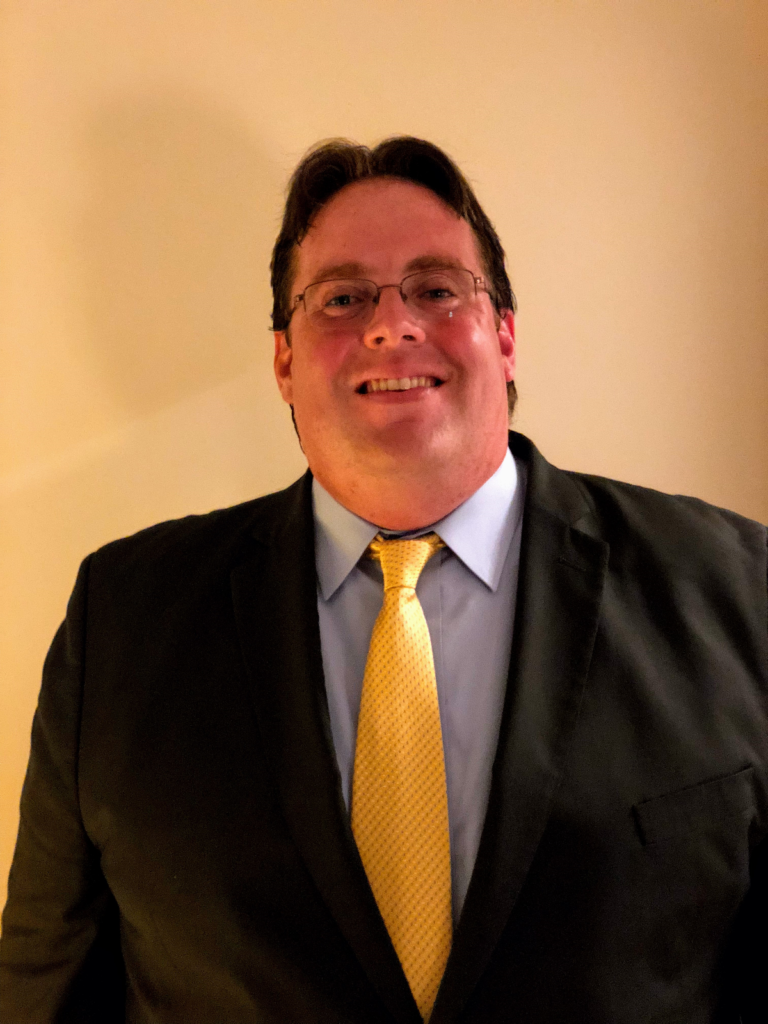 Tim Doran graduated with Bachelors of Arts in Music from Western Connecticut State University in 2005. While at Western, he was a member of the Symphonic Band, Jazz Ensemble, Opera Ensemble and Concert Choir. He was a featured soloist during Mozart's Regina Coeli with the Concert Choir and also appeared on stage in numerous WCSU Opera productions including featured roles in The Magic Flute, Street Scene, HMS Pinafore and Amahl and the Night Visitors. In addition to his musical accomplishments at Western, he also received the Vice President of Student Affairs award for leadership and was a member of the Connecticut State University System Board of Trustees. He was selected as a member of Who's Who Among America's College and University Students from 2002-2005.
Tim's professional experience includes working with some of the top ranked marching bands in New York State. He is currently a music instructor with the Roslyn High School Marching Bulldogs. He has previously worked in a similar capacity with the Pride of Malverne Marching Band and the Mineola High School Marching Band. He has also taught small brass ensembles and maintains a private brass studio. Tim's involvement in DCA began as a member of the admin team of the Long Island Sunrisers, serving as the Director of Development in 2014. In 2015 and 2016, Tim was a member the Brass Staff as a Baritone Instructor. He also served as the Brass Retention/Recruitment Coordinator during this time period.
Currently, Tim is pursuing his master's in music education at Hofstra University. He has previously worked for the Boston University Tanglewood Institute as Manager of Operations and Student Life. He also has a vast background in retail and retail management and has worked in the insurance business. Tim is an active member of the Music Ministry at Our Lady of Perpetual Help Parish in Lindenhurst, NY where he serves as a cantor and choir member.

Tim is very excited to become part of the Hurricanes team and is looking forward to a fantastic season in 2020!

Brass Technician
Michael Castellano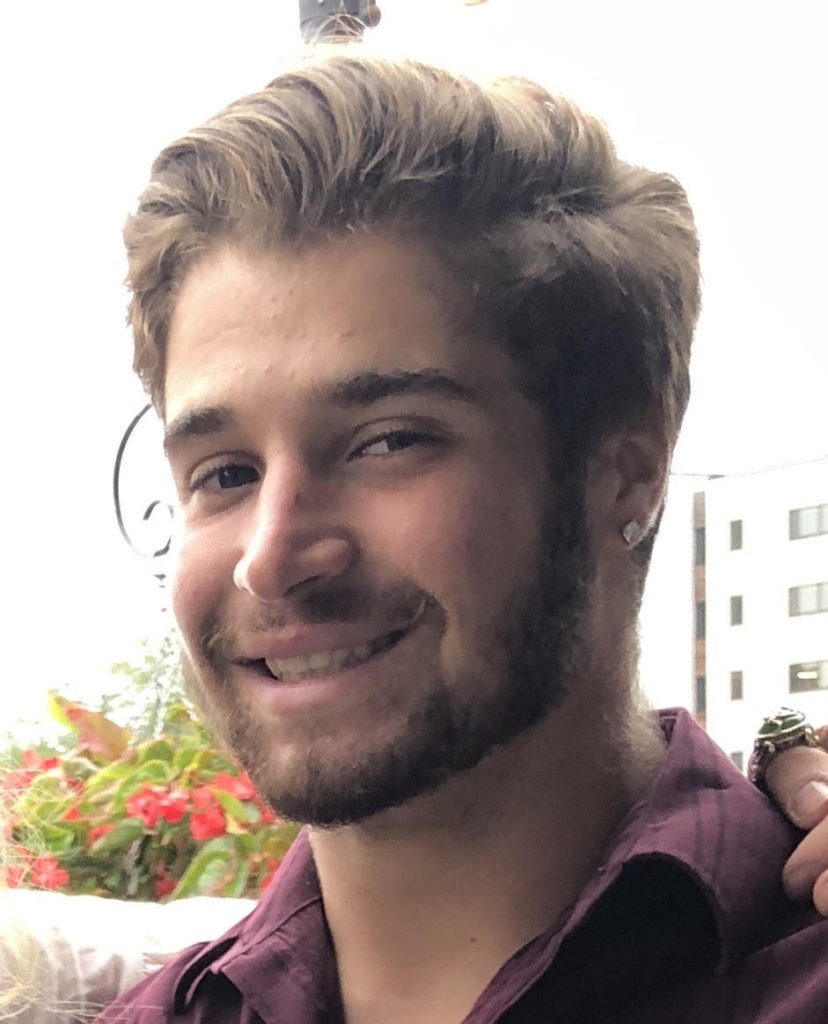 Mike is currently a music education student at SUNY Fredonia. He is studying to be a band director, and he lives in Long Island, New York. Before joining The Hurricanes, Mike marched trumpet for two years with the Long Island Sunrisers (2014-2015), three years with The Bluecoats (2016-2018), and worked visual staff for the Jersey Surf. Mike is very excited to work with the Hurricane's brass staff this summer.
Brass Technician
Andre Rizzuto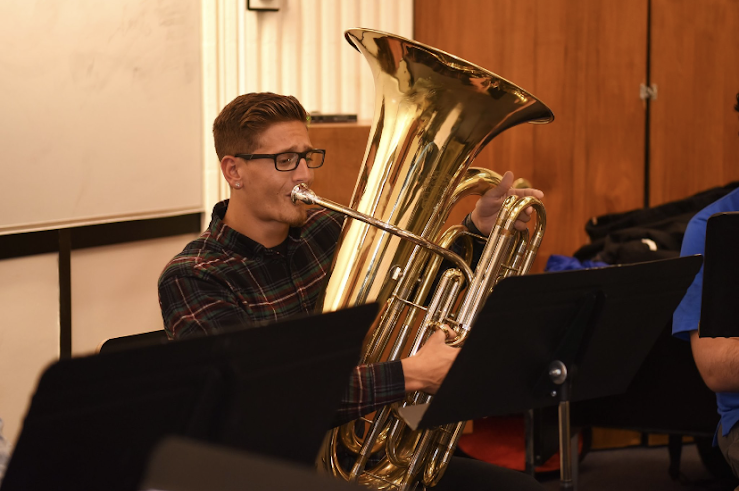 Andre's marching arts background began at Brentwood High School before going on to march with the Cadets from 2014-2016. Andre has taught for several high schools, including Floral Parking High School ( 2014-15), Brentwood High School Green Machine Marching Band (2017- present) and Malverne High School (2017-present). In addition, he taught the Sunrisers in 2017 and 2018, then White Sabres Drum and Bugle Corps in 2019.

Andre is currently a student at Hofstra university getting my Bachelors in music education. He is super excited to be a part of such an amazing group of educators!

Brass Technician
Matthew Piros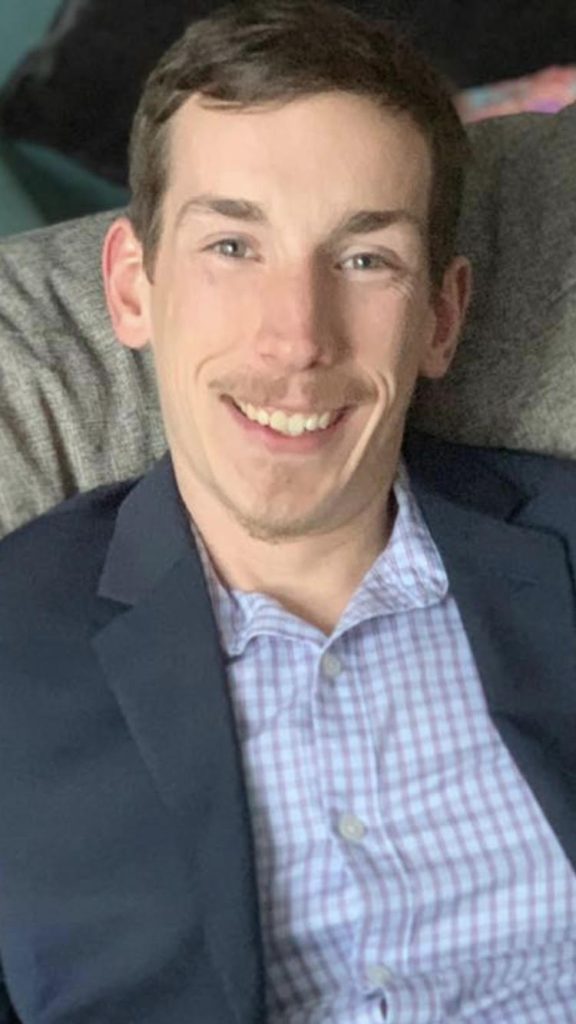 Matthew Piros is excited for his second season on the brass staff and his eighth overall season with the Hurricanes! Matt was in the euphonium and mellophones lines from 2013-2016, and served as drum major for the 2017 and 2018 seasons, before joining the brass staff in 2019. Matt teaches elementary school band in Deep River and Chester, CT and as is the visual caption head and a brass technician for the Naugatuck High School Marching Band. During the 2012 fall season, Matt was a visual and music tech at Trumbull High School.
Matt holds a Bachelors of Arts in Music from Trinity College, a Masters of Science in Education from the University of New Haven, and a 6th Year Diploma in Educational Administration from the University of Connecticut. In addition to his music educator license, Matt also holds a school administrator licensure in Connecticut. In his spare time, performs in the Hartford Hot Several Brass Band and is an avid cyclist.

Brass Technician
Thomas Petrahai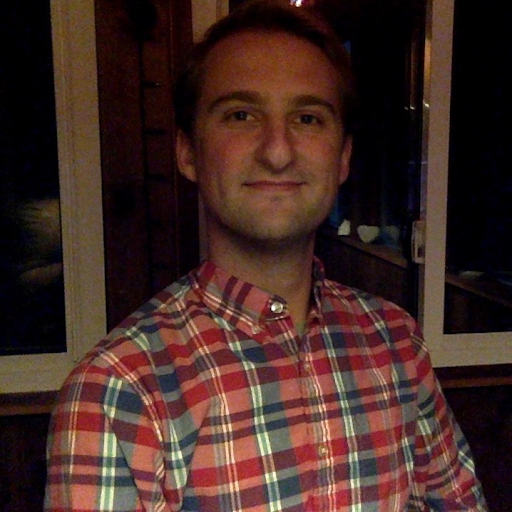 Thomas began his drum corps career as a member of the 7th Regiment, where he was a member for 2013, '14, '16, and '18. He was also a part of the Boston Crusaders in 2017 and The Cadets in 2019. He graduated from The Hartt School with a major in Music Education in 2019, where he studied the euphonium under James Edward Jackson III. He began his work in the marching arts as a member of the instructional staff at the Norwalk High School Marching Band in 2018, where he still works as a brass and visual technician today.
PERCUSSION
Front Ensemble Arranger and Percussion Caption Head
Colin Mason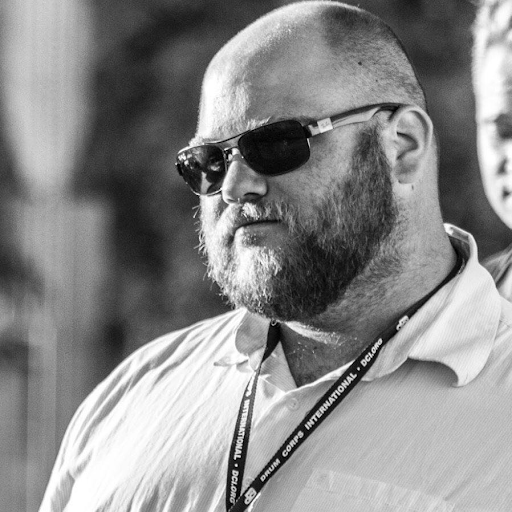 Colin Mason is thrilled with the opportunity to be back home for the 2020 season. After spending 2007-2011 with the Hurricanes as both a front ensemble member and instructor, Colin returned to the drum corps in 2019 as a consultant.
In his time away from the Hurricanes, Colin spent 2011 to 2017 with 7th Regiment, serving as front ensemble coordinator for two years and co-caption head in 2017.

Colin has been teaching, writing and arranging for Cheshire High School (CT) since 2003, the last five years as co-director of percussion with his brother, Brendan. During this time, Colin has instructed, arranged, or consulted for several programs throughout Connecticut.

Born into a family of drummers, Colin's introduction into the world of percussion came at the age of 5. Following in the footsteps of his father, Donald Mason, Colin took up the art of rudimental bass drumming. As a member of the Connecticut Patriots Fife and Drum Corps, Colin has had the humbling opportunity to perform and present clinics across the United States and Europe. It is his mission to preserve the tradition of American rudimental drumming, while helping to push the boundaries of what the art form can ultimately become.

When not in eternal pursuit of musical excellence, Colin dabbles in landscape construction, and enjoys cooking and spending time with his cat, Sandy.
Battery Coordinator
Ricky Cherry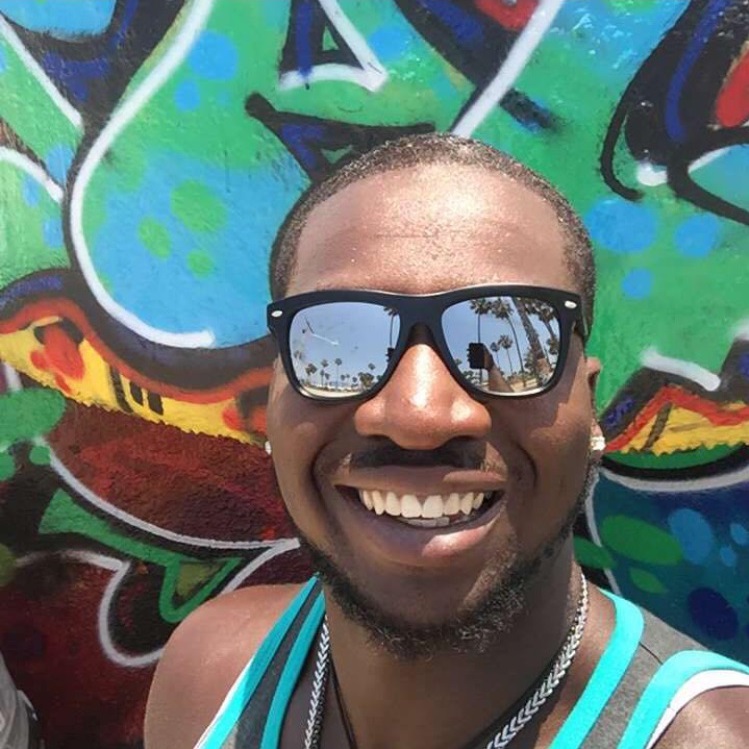 Ricky Cherry is excited to return for his third consecutive year as battery coordinator. He was a member of  the Connecticut Hurricanes from 2009 through 2014 and served as an in-line technician in 2014. He was a member with United Percussion in 2012 and the Cadets2  in 2015.  He was on the instructional staff at Cadets2 in 2016 (winners of the DCA High Percussion Award & World Championship) and 2017.

Ricky has been involved with Connecticut-area high schools since 2008. He has worked with Brien McMahon High School, Shelton High School and Westhill High School. He was the Bass Drum Technician at Norwalk High School, a position he has held since 2013-2019. Norwalk Percussion earned back-to-back WGI Percussion Scholastic Open titles in 2014-2016 and 2019. He's currently in his 5th year at Stamford High School, and 2nd as Battery Caption Head.

Ricky is currently employed by Ventus Networks and Resides in Stratford, Conn.

Front Ensemble Coordinator
Brendan Abrahamson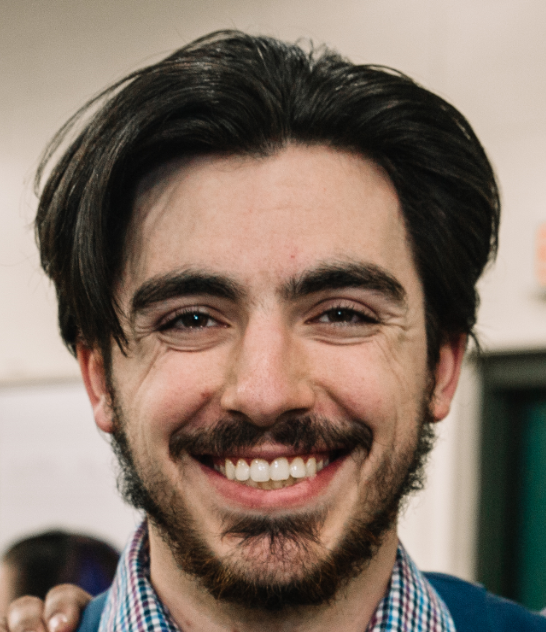 Brendan Abrahamson will be joining the 2020 Connecticut Hurricanes as the Front Ensemble Coordinator.
Born in Connecticut and raised in Rhode Island, Brendan is an up-and-coming percussionist and music educator. He began his educational career at Cranston High School East, serving as Front Ensemble Technician for two years and spending his third season as the Front Ensemble Caption Head. He has also spent some time teaching at East Providence High School, Cheshire High School, and has recently completed his first season with the King Philip Regional High School Warrior Marching Band.
Brendan is currently finishing a Bachelor of Arts degree in General Music with a focus in
percussion from Rhode Island College. During his time at RIC, he has performed with the Wind
Ensemble, Orchestra, Chorus, Commencement Band and Percussion Ensemble. He has also served as a sub for the Fall River Symphony Orchestra. He was a member of the 7th Regiment Drum and Bugle Corps for four years; 2012, 2013, 2015 and 2017, all four years playing in the front ensemble.
Brendan could not be more humbled and excited to be joining the Hurricanes staff, and looks
forward to a successful season!
Battery Technician
AJ Rittenhouse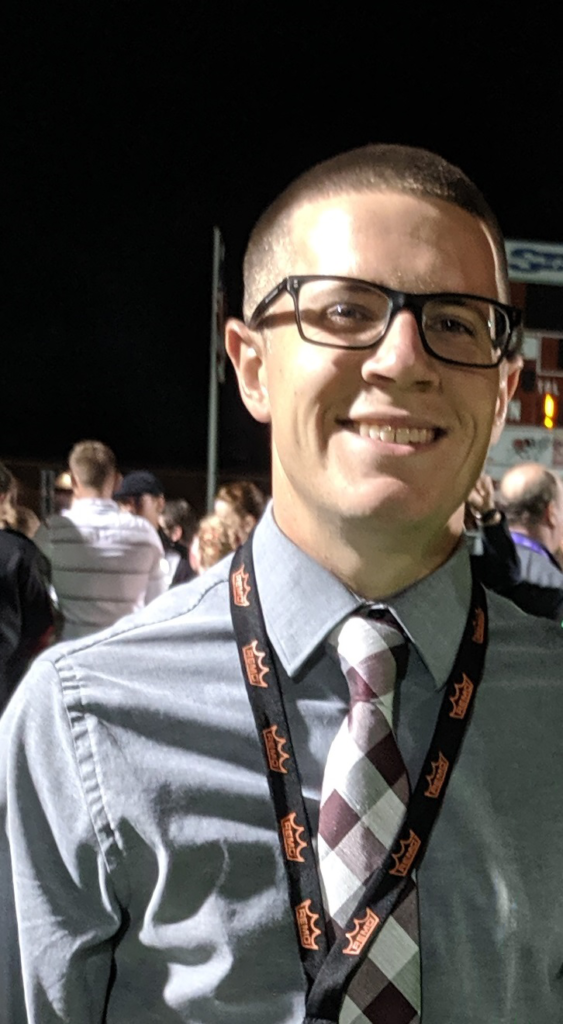 AJ is excited to be returning to the Hurricanes for the 2020 season! He began his marching career at Maloney High School in Meriden, CT where he was a member of the marching band for four years. In 2013, he started at the University of New Haven where he studied Cyber Security and was a member of the marching band for five seasons, serving as percussion section leader in 2016.
He began his drum corps career as a snare drummer for Fusion Core in 2015. In 2016 and 2017 he marched for Cadets2, winning the DCA Championship and the High Percussion Award in the 2016 season.
He currently serves as a percussion instructor at Maloney High School and Cheshire High School, in addition to the University of New Haven. He excited to be working with a great group of educators at the Hurricanes and looks forward to the great season ahead!
Front Ensemble Technician
Mikayla Bedard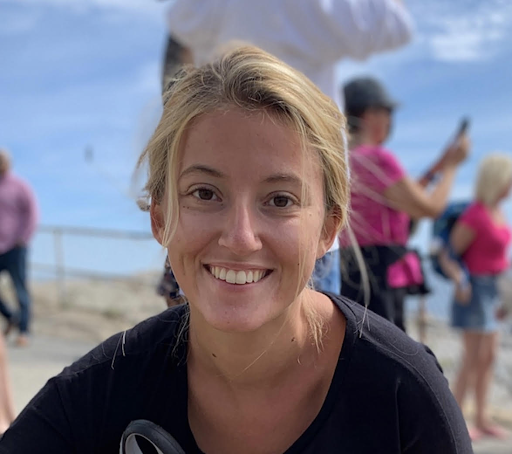 Mikayla first became involved in the marching arts at Bishop Feehan High School in 2012. Since then, Mikayla has marched 15 competitive seasons, including 5 seasons of DCI and 2 seasons of WGI. Among the places she's marched are 7th Regiment (15′-17′), Spirit WP (18′-19′), and Boston Crusaders (18′-19′). She aged out of DCI with the Boston Crusaders on marimba in 2019.
Mikayla has taught the marching band and winter percussion ensemble at Bishop Feehan for three years (16′, 18′-present), and is excited to come on board as a front ensemble technician for the Hurricanes' 2020 season. She is currently working towards her Bachelor of Arts degree in English with a concentration in Creative Writing, and a minor in Music. She resides in North Attleboro, MA.

COLOR GUARD
Color Guard Designer and Caption Head
Laura Choquette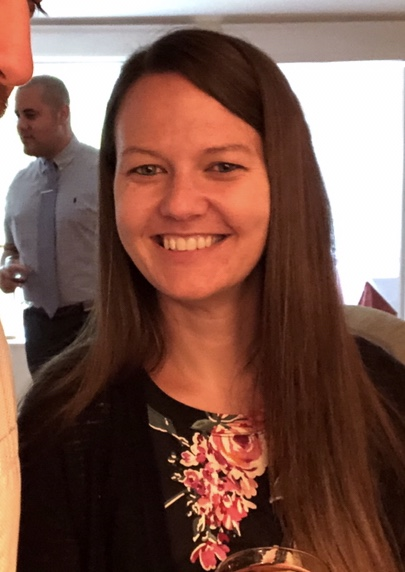 Laura started her drum corps career with the Connecticut Hurricanes in 2003 and went on to march for 9 years in the Hurcs guard and teach for 2. She is very excited to return for her 3rd year teaching and 12th year overall in 2020!
In addition to her years with the Hurricanes, Laura has marched with the Cheshire High School Marching Band and Winterguard, University of Delaware Marching Band (2004-2007), Capital Regiment Drum and Bugle Corps (2005), Visual Arts Production Company (2005-2006), Apex IW (2007), Delazure (2008), and Blessed Sacrament IW (2009, 2011).
Laura is currently in her 3rd year as a writer/designer/tech for the University of New Haven Marching Band and Winterguard. In the past she has been the director at Sacred Heart University (2009-2012), director of the Trumbull A Winterguard (2012-2014), flag tech for the Trumbull Marching Band (2012-2017), flag tech/writer for the Trumbull A Guard (2014-2017) and flag tech for the 2014 Trumbull World Guard. She also spent two summers as a flag tech/writer for 7th Regiment Drum and Bugle Corps in 2017 and 2018.
Laura has a bachelor's degree in Music Education from the University of Delaware and a master's degree in Music Education from Western Connecticut State University. She currently lives in Milford, CT and teaches elementary band and orchestra in Hamden, CT.
Color Guard Technician
Allen Keo
VISUAL
Visual Designer and Caption Supervisor
Steve Lyons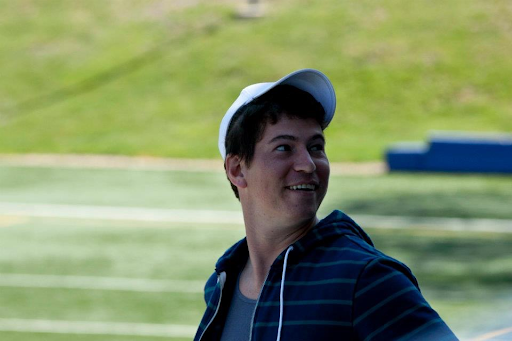 Performer and educator Stephen Lyons lives in Milford, Connecticut and is excited to come home to the Hurricanes. He was introduced to the marching activity in the band at East Lyme High School and joined the Hurcs soprano section for their 1998-2000 seasons. During his marching tenure with the Boston Crusaders, which began in 2001, Steve won back to back gold medals at I&E solo mellophone competitions in Denver and Providence. He aged out as the 2005 "Crusader of the Year." Since then, Steve has worked as a marching and/or music instructor with the Hurricanes, 7th Regiment, Crossmen, the Boston Crusaders, and the Colts. He currently teaches marching ensembles at King Philip Regional High School and Norwalk High School. During the day, he is an instrumental music teacher at Chase Collegiate School (Waterbury, Connecticut) and the Rectory School (Pomfret, Connecticut.)
Steve is sought after as a well-rounded trumpet player by a variety of groups, including the New Bedford Symphony, the Glens Falls Symphony, the Chelsea Symphony, and the Fiddlehead Theatre Company. He has toured around the East Coast and Rust Belt with reggae-rock group Echo Movement (Asbury Park, New Jersey) and now plays in the horn section of soul/funk group Bank Street Groove (New London, Connecticut). He has had the honor to serve as a visual designer for 7th Regiment, Colt Cadets, and indoor and outdoor scholastic programs throughout the Northeast and beyond. Considering himself a lifelong learner, he enjoys the creative process of working with a team to design a show that places performers in a position to achieve, improve, and entertain.

Visual Technician
Holman Carvajal

Holman Carvajal is a graduate of Brien McMahon High School. He started marching in 2002 and has been part of the activity ever since. In 2005 Holman decided to march with the Connecticut Hurricanes where he marched 11 seasons straight, playing every brass instrument. In 2006 he got his first teaching job at Brien McMahon. Holman taught there for 6 years and then went on to teach at Stamford High School. Beginning in 2017, Holman began teaching at Norwalk High School. He truly loves this activity and pursues excellence every given day at every rehearsal. Holman is looking forward to another phenomenal season!
Visual Technician
Willie Dumas
Willie began his marching arts career playing trombone for Stamford High school. After 2 seasons, he switched to the drumline where he played cymbals and bass drum. Upon graduating from Stamford High School in 2006, Willie began teaching at Stamford High School as a visual tech. Willie has gone on to teach as both a visual tech and cymbal line tech for Stamford High School, West Hill High School, Port Chester High School and the University of New Haven. Willie marched in the low brass section of the Hurricanes for 8 years and is looking forward to returning as an instructor for the 2020 season.
Visual Technician
Henry Flores

Staff Coordinator
Austin Avery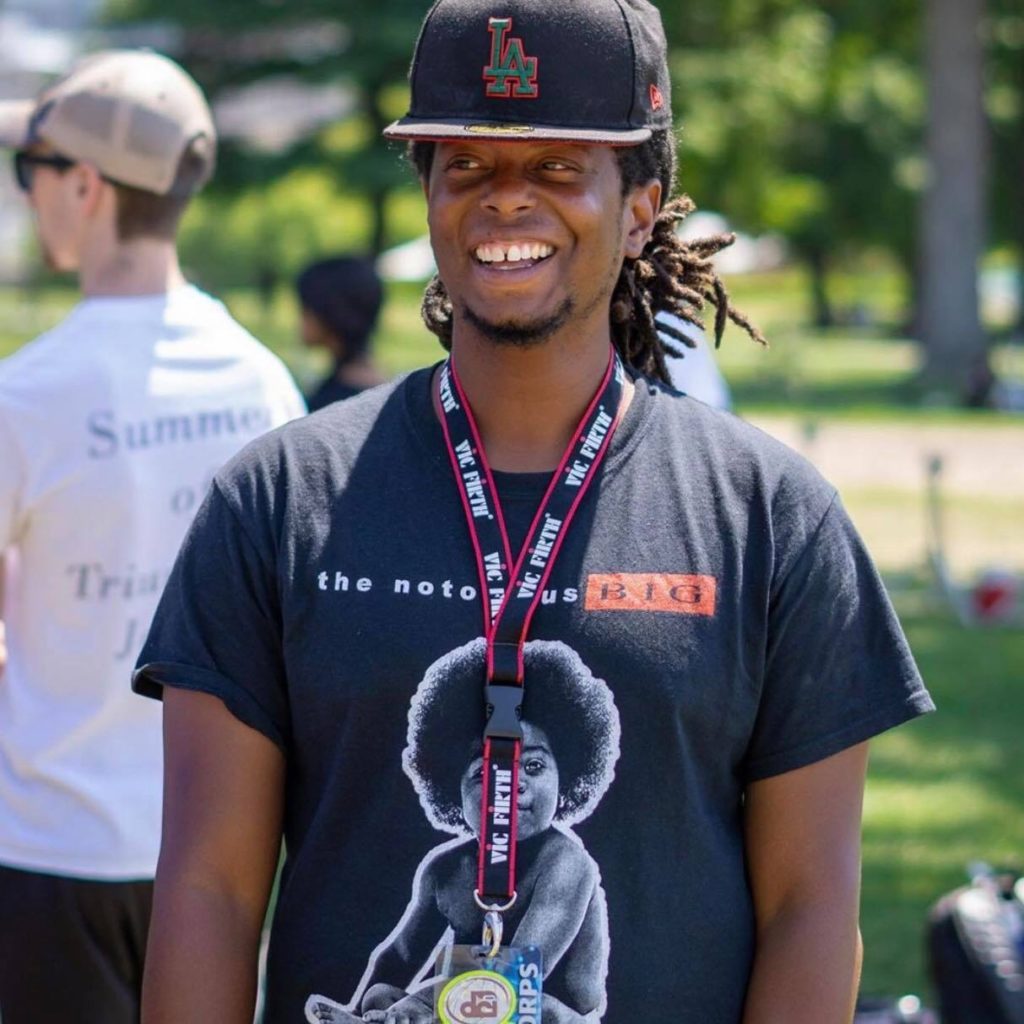 Austin has been a freelance teacher and choreographer since the fall of 2004. He has worked with numerous high school groups fall/winter percussion and drum corps in the northeast area. Some of those places are Norwalk high, Trumbull high, Westhill high, Stamford high, and Dartmouth high. Some of the drum corps he has taught are Connecticut Hurricanes, Hawthorne Caballeros, Fusion Core, Oregon Crusaders and Jersey Surf. Years he has taught or helped out the hurricanes are 2007, 2011-2012, and 2019. Austin is an alumni of Spirit of Atlanta where he marched from 2002-2006 where they made finals 4 out of those 5 years. He also likes to bring a unique style to the groups he teaches or writes choreo for. So they can have their own unique style! He is very excited to be working with his hometown Corp again!