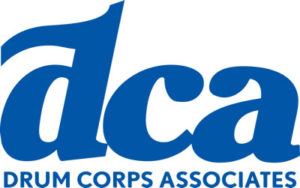 Important Update from the Hurricanes Regarding the 2020 Season
The Hurricanes are saddened by the unfortunate cancellation of the 2020 Drum Corps Associates season. However, we recognize this was a necessary decision made by the DCA member corps to protect the health and safety of our members in this uncertain time.
With that said, the Hurricanes 2020 season is not over. The staff and management are actively exploring rehearsal and performance opportunities for this year. We plan to resume rehearsals as soon as it is safe to do so! At this point, our Memorial Day and July 4th parades are still scheduled to take place and we are hopeful that we'll be able to perform at those events.
We will use this summer to provide our members a fun and rewarding educational experience while getting a jumpstart on 2021. The design team is going to continue working on making improvements to what will now be our 2021 show. It will be different than our traditional summer, but it gives us an opportunity to strengthen our core values of tradition, family and excellence.
As always,
Walk Proud and Think Thunder
Original cancellation statement from DCA: