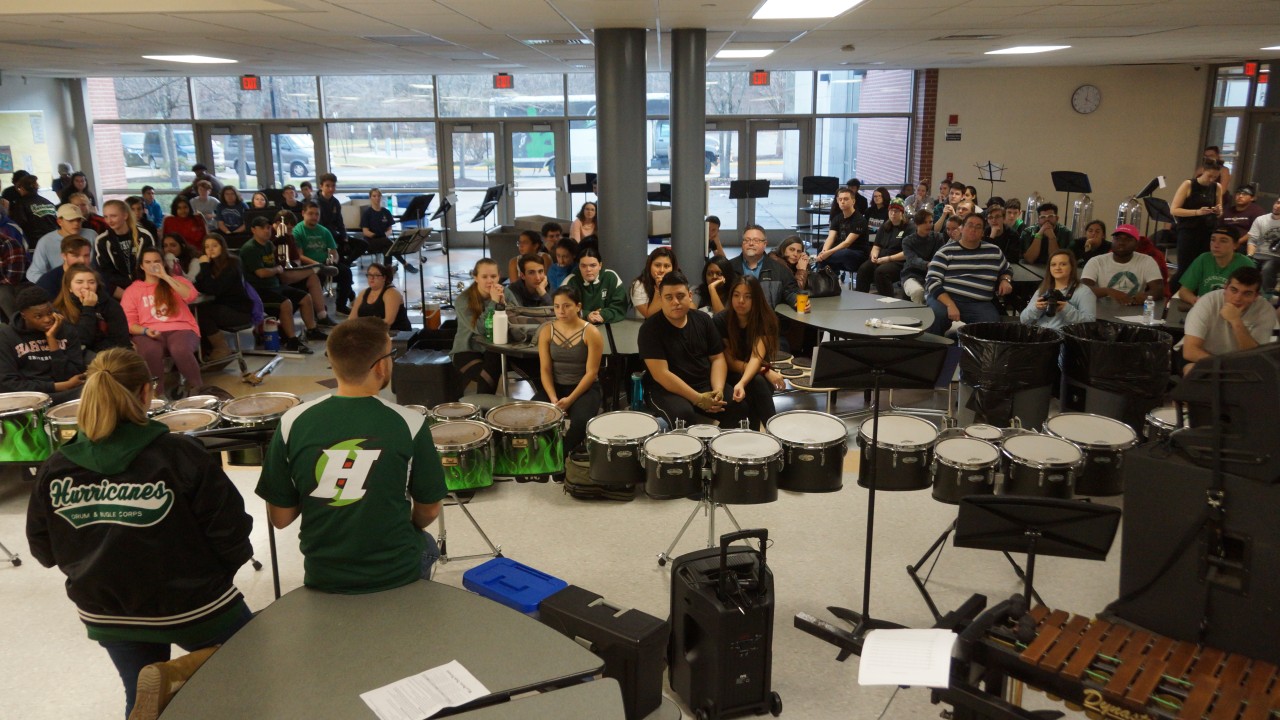 The Hurricanes 2020 season began last weekend. There was a great turnout, with new members getting a chance to meet the staff and experience what it is like to be a Hurricane!
Executive Director Dave Pyrch stated, "It's great to see the corps looking this strong at open house. We have a talented staff that gave members a great experience. Everyone left energized about the upcoming season and I can't wait to see this corps on the field in 2020!"
There are still openings in all sections. There is no charge for your first rehearsal, so if you are considering marching with the Hurcs in 2020, come check us out! Our next rehearsal is for brass and percussion on January 5, 2020 at Amity High School from 8:30-4:30. Visit cthurricanes.org/join for more info.