Program Coordinator
Dan Schack

Hailing from Connecticut, Dan has been involved in the marching arts since he was fourteen years old. As an active designer, educator, clinician, and adjudicator for competitive music ensembles all over the country, Dan specializes in creative design, movement/choreography, and battery percussion. He currently serves as the Creative Director of George Mason University Indoor Drumline and the Production Manager for Carolina Crown Drum and Bugle Corps.
Outside of his musical endeavors, Dan holds a Bachelor of Arts degree in English from the University of Connecticut and a Master of Arts degree in English from Wright State University, respectively concentrating on Women's, Gender, and Sexuality Studies. He proudly endorses Vic Firth drumsticks and Remo Drumheads.
Dan could not be more excited to be joining the Connecticut Hurricanes Drum and Bugle Corps as the Program Coordinator in 2020!
Brass Arranger
Key Poulan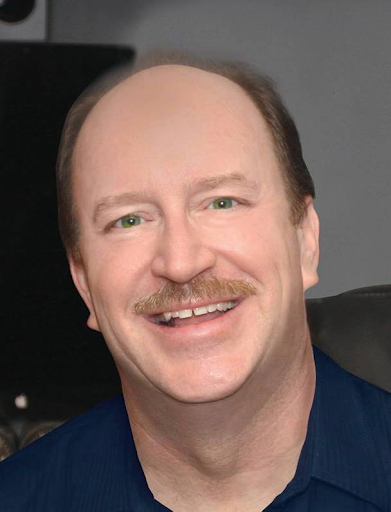 Key Poulan is a composer and arranger primarily for the marching arts and has written for the world's most famous drum corps including the Santa Clara Vanguard, Mandarins, Glassmen, Spirit of Atlanta, Seattle Cascades, Vanguard Cadets, Spartans, Caballeros, Bushwackers, Renegades, Sunrisers, Juliana, Millennium and the Star United Mini Corps. As the owner of Key Poulan Music, he has been recognized as one of the country's top arrangers and composers in the area of contemporary marching band and has several concert band works to his credit. His marching band arrangements have won several national titles at the Bands of America Grand Nationals Championships. His works have won many state titles throughout the United States and have been performed around the world. His transcription of "The Promise of Living" from Copland's "Tender Land" was extremely well received at the Bands of America National Concert Band Festival and his original works "Carnegie Fanfare and Dance" and "A Fortune in Steel" were both premiered at New York City's Carnegie Hall.
Key received his Bachelor's degree in Music Education from East Texas State University (currently Texas A & M – Commerce) in 1985 and had the opportunity of studying under many fine educators including: Gary Hill, Dave Ward, Dr. Robert Houston, and Dr. Gene Lockhart. Key studied trombone under the late Dr. Neill Humfeld and composition with Dr. Ronald Yates and Dr. Margaret Wheat at ETSU. Key also credits his success to his mentors: Philip Geiger, Bill Watson, Eddie Green, Dr. Lawrence Sutherland, Dr. Gary Gilroy, Dr. Jerry Payne, Melvin Reddic, Hubert "Butch" Almany and the person who started him on trombone in the 5th grade – Jasper Huff.
Battery Arranger
Tony Gamble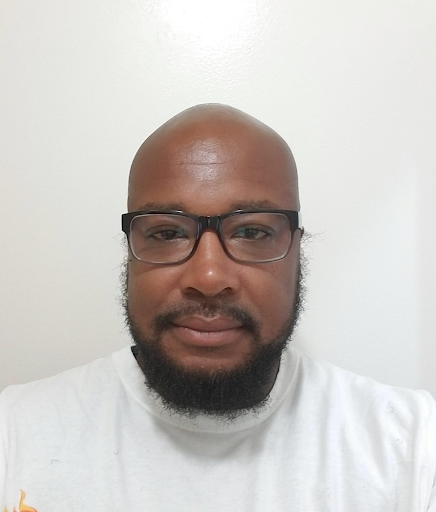 Anthony '"Tony" Gamble is a devoted and acclaimed drummer who has been taught and instructed by many established and well-known educators. He has used his skills and abilities to teach in the marching arts for 17 years. He played in the drum section for Brien McMahon High from 1996-2000. After graduation, he attended Western Connecticut State University and studied Music Education. Tony marched with the Sunrisers in 1999 (DCA Finalist), the Crossmen in 2001 (DCI Finalist), the Hurricanes in 2002 (DCA Finalist), the Syracuse Brigadiers in 2003 (DCA Silver Medalist) and United Percussion in 2004 (WGI Finalist).

As an instructor, arranger and/or caption head, Tony has taught many successful programs, including, Brien McMahon High School from 2000-2005, Westhill High School from 2001-2005, & 2015; Palm Beach Central High School (West Palm Beach, FL) from 2008-2013; Santaluces High School (Lantana, FL) from 2009-2012; Wellington High School, Wellington Landings Middle School & Emerald Cove Middle School (Wellington, FL) from 2011-2012; Stryke Indoor Percussion from 2005-2013; and Stamford High School in 2015. The groups Tony has taught have won numerous awards/accolades including many local circuit percussion championships and WGI Finals appearances.

In 2019, Tony returned to Stryke Indoor Percussion. Tony spends time teaching young drummers in the community and extend his services to local churches as needed.
Front Ensemble Arranger
Colin Mason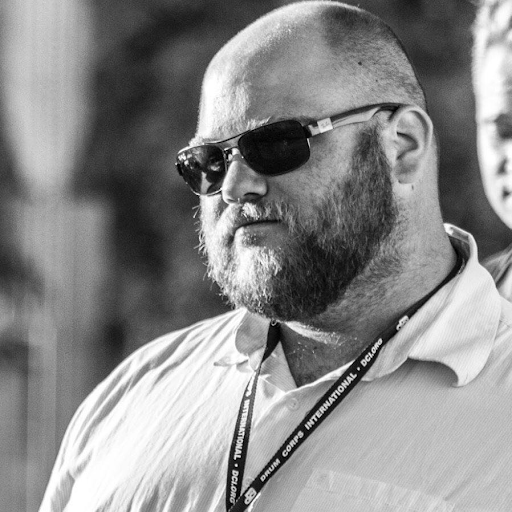 Colin Mason is thrilled with the opportunity to be back home for the 2020 season. After spending 2007-2011 with the Hurricanes as both a front ensemble member and instructor, Colin returned to the drum corps in 2019 as a consultant.

In his time away from the Hurricanes, Colin spent 2011 to 2017 with 7th Regiment, serving as front ensemble coordinator for two years and co-caption head in 2017.

Colin has been teaching, writing and arranging for Cheshire High School (CT) since 2003, the last five years as co-director of percussion with his brother, Brendan. During this time, Colin has instructed, arranged, or consulted for several programs throughout Connecticut.

Born into a family of drummers, Colin's introduction into the world of percussion came at the age of 5. Following in the footsteps of his father, Donald Mason, Colin took up the art of rudimental bass drumming. As a member of the Connecticut Patriots Fife and Drum Corps, Colin has had the humbling opportunity to perform and present clinics across the United States and Europe. It is his mission to preserve the tradition of American rudimental drumming, while helping to push the boundaries of what the art form can ultimately become.

When not in eternal pursuit of musical excellence, Colin dabbles in landscape construction, and enjoys cooking and spending time with his cat, Sandy.
Sound Designer
Bryson Teel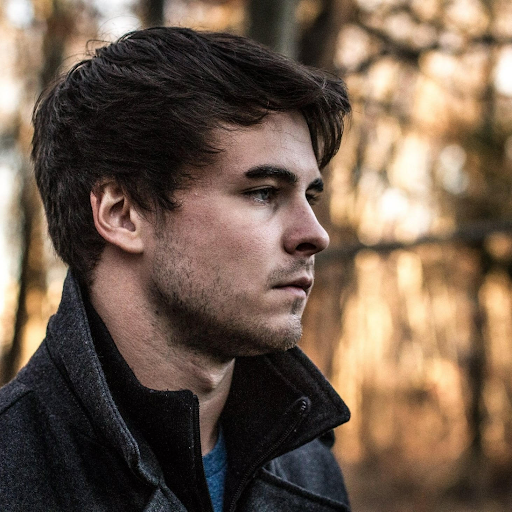 Bryson is a Washington state native, and currently resides in Bristol, Connecticut. There, he is active as a songwriter, mixing engineer, and marching arts sound designer/teacher. He was involved in the activity as a tenor drummer, performing with the Madison Scouts, 7th Regiment, and the Southington High School Marching Band.
As a graduate of Western Connecticut State University, Bryson holds a B.M. degree in Audio & Music Production w/ a Focus in Percussion Performance. Applying skills learned from studying modern composition and audio engineering, he has worked as a designer and teacher for marching programs throughout the northeast (Newtown HS, New Milford HS, Trumbull HS, Cheshire HS, University of New Haven, 7th Regiment Drum & Bugle Corps, Spartans Drum & Bugle Corps).
Guard Designer
John Duffy
John is originally from the Boston area and currently works in Human Resources for a global medical device company. He began his color guard career in 2001 while attending Port St. Lucie High School, Florida and has continued to grow in the activity since. His first DCA experience was with the 2003 A Class champions Heatwave Drum and Bugle Corps from Orlando Florida. He later went on to age out with the Citations in 2006. John joined the Hurricanes color guard as a performer in 2013 and 2014 and joined the staff in a writing and technician capacity in 2015, and served as Caption Head in 2016.

His winter guard career has included marching with St. John's of Beverly (2005, 2006) Sacred Heart World (2007-2009). His teaching career began in 2003 with numerous color guard and drum corps programs including; Apopka High School (FL), University High School (FL), St. John's of Beverly (C guard), St. Ann's (C Guard), Reading Memorial High School, MA, Dedham High School, Belmont High School, The Citations Drum and Bugle Corps, and The Hurricanes. He is extremely excited to be returning to the Hurricanes in a new role as a member of the design team.
Guard Designer
Brittany Gordon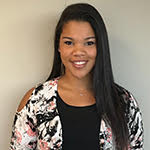 Brittany Gordon began her color guard career starting at Brien McMahon High School in '06. She then obtained her Bachelor's Degree in Interactive Marketing from Western Connecticut State University in 2015. She joined the CT Hurricanes as a marching member of the Color Guard ('10,'11,'13,'14). She has also performed with Alter Ego Independent World Color Guard ('12, '15, '16, and '18). She has taught Amity High School as a color guard Writer/Technician/Designer ('11,'12,'13,'14,'15,'16,'17), and is currently the director of the Trumbull High School A Guard (18'-present). She has been on the CT Hurricane's Staff since 2015 and took over as Caption Head in 2019. Brittany is excited to be part of the design team for the 2020 season.
Visual Designer
Steve Lyons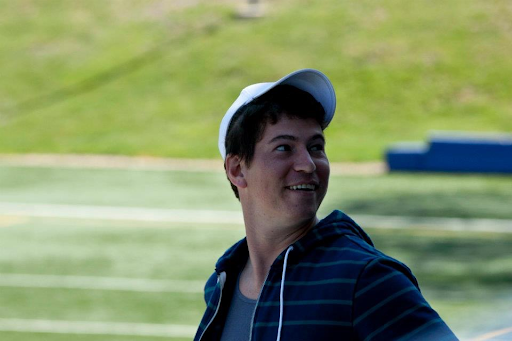 Performer and educator Stephen Lyons lives in Milford, Connecticut and is excited to come home to the Hurricanes. He was introduced to the marching activity in the band at East Lyme High School and joined the Hurcs soprano section for their 1998-2000 seasons. During his marching tenure with the Boston Crusaders, which began in 2001, Steve won back to back gold medals at I&E solo mellophone competitions in Denver and Providence. He aged out as the 2005 "Crusader of the Year." Since then, Steve has worked as a marching and/or music instructor with the Hurricanes, 7th Regiment, Crossmen, the Boston Crusaders, and the Colts. He currently teaches marching ensembles at King Philip Regional High School and Norwalk High School. During the day, he is an instrumental music teacher at Chase Collegiate School (Waterbury, Connecticut) and the Rectory School (Pomfret, Connecticut.)

Steve is sought after as a well-rounded trumpet player by a variety of groups, including the New Bedford Symphony, the Glens Falls Symphony, the Chelsea Symphony, and the Fiddlehead Theatre Company. He has toured around the East Coast and Rust Belt with reggae-rock group Echo Movement (Asbury Park, New Jersey) and now plays in the horn section of soul/funk group Bank Street Groove (New London, Connecticut). He has had the honor to serve as a visual designer for 7th Regiment, Colt Cadets, and indoor and outdoor scholastic programs throughout the Northeast and beyond. Considering himself a lifelong learner, he enjoys the creative process of working with a team to design a show that places performers in a position to achieve, improve, and entertain.
Staff Coordinator
Austin Avery