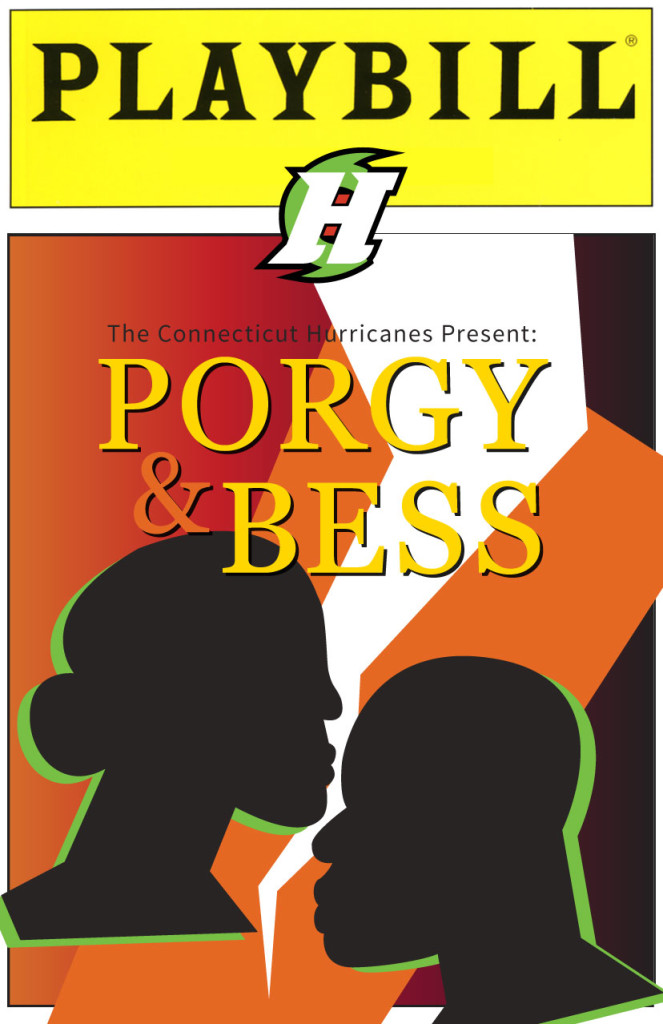 The Connecticut Hurricanes are proud to announce our 2017 production of George Gershwin's masterpiece "Porgy and Bess."  The Hurricanes have a long tradition of exploring the transcendent of Gershwin and this year's corps will look to build on that tradition while exploring the theatrical production value of "Porgy and Bess" in a fresh and exciting way.  The 2017 Design Team has been working hard on the details of this production for several months and are committed to developing a competitive program that will be well received by our members and the DCA audience.
"Porgy and Bess," written as an opera in 1934, is one of Gershwin's seminal works and produced a wide array of songs that would go on to become standard repertoire.  Our 2017 production will draw inspiration from the original opera as well as the interpretations of Mile Davis, Buddy Rich, Ella Fitzgerald and Louis Armstrong, Nina Simone, Jascha Heifetz and the 2012 Broadway revival starring Audra McDonald and Norm Lewis.
Selections will include:
My Man's Gone Now
Summertime
Bess, You is My Woman Now
It Ain't Necessarily So
Oh Lord, I'm On My Way
It's not too late to join us for 2017, so check out our upcoming rehearsal schedule!